Give Us This Day, Our Daily Elvis
Click the above for the complete Daily Elvis posting
The Updated for 2018 are:
Added the Elvis Era Headers to the original post,
Our Daily Elvis, along with:
the following updates to the original Daily Elvis Post:
Tupelo, Mississippi
1935-1948
Memphis, Tennessee
1949 – 1977
1950
"Hard Luck Blues" by Roy Brown And His Mighty Mighty Men hit the top of the US R&B chart. Brown wrote Wynonie Harris' 1948 hit, "Good Rockin' Tonight", which is recognized by many Rock historians as a precursor to the Rock 'n' Roll era and was covered by Elvis Presley in 1954.
The Sun Records Rockabilly Era

August 19, 1954
The Platters, B.B. King and Johnny Otis top the bill at a sold out show at the Savoy Ballroom in Hollywood, California.
Elvis recorded several takes of Blue Moon at the Sun studio.
Elvis worked at Crown Electric,  until mid-October 1954
The Presleys lived at 2414 Lamar Avenue, rented til the end of 1954 to mid-1955
August 19, 1955
The Presleys  lived at  1414 Getwell Street rented from mid-1955 to May, 11 1956.
The RCA Victor Atomic Powered Singer
August 19, 1956
The Presleys lived at Audobon Drive
Pat Boone was pictured on the cover of Newsweek magazine with the caption, "His Refreshing Song Fills the Air." The accompanying article claimed that "teen-agers are finally revolting against the musical delinquents."
Elvis Presley's single "Loving You" hit #28 in the U.S.
The Presleys lived at  Graceland,
The Military Service Disruption
August 19, 1958
Military Leave in Memphis.
August 19, 1959
Military Service in Germany
Feb 3 1959 – March 1960: Goethestr.14 in Bad Nauheim, Germany
The Hollywood Decade/The Elvis Establishment
August 19,1960
August 19, 1961
The Highwaymen had the top tune on the Cashbox chart with their million selling version of the African-American spiritual "Michael" (Row the Boat Ashore). The five Wesleyan University students would achieve another hit next year with "Cotton Fields" before splitting in 1964 after eight albums and ten singles.
August 19, 1962
August 19,1963
Peter, Paul And Mary perform, "Blowin' In The Wind" for civil rights marchers in Washington D.C. who had gathered to hear Martin Luther King Jr. speak.
August 19,1964
More than six months after their first appearance on The Ed Sullivan Show, The Beatles arrive in California to kick off their first American tour at the 17,000 seat Cow Palace in San Francisco. Playing 12 songs which made up their repertoire for the entire tour: 'Twist and Shout', 'You Can't Do That', 'All My Loving', 'She Loves You', 'Things We Said Today', 'Roll Over Beethoven', 'Can't Buy Me Love', 'If I Fell', 'I Want to Hold Your Hand', 'Boys', 'A Hard Day's Night', and 'Long Tall Sally'. Supporting acts were The Righteous Brothers, The Bill Black Combo, The Exciters, and Jackie DeShannon. After a 33 minute concert, John, Paul, Ringo and George were whisked away by ambulance after their limousine was swarmed by fans. Joining them for the entire tour was journalist Ivor Davis, who would later chronicle his experience in the book The Beatles and Me on Tour.

August 19, 1965
August 19, 1966
While being picketed by local Ku Klux Klan members, The Beatles are on the receiving end of an assassination threat during a concert in Memphis, Tennessee. During the second show, a firecracker is thrown on stage, but the band continued to play and the night went on without further incident.
August 19, 1967
The Beatles scored their 14th US No.1 single with 'All You Need Is Love'. Mick Jagger, Keith Richards, Eric Clapton, Keith Moon, Graham Nash, Marianne Faithfull and Walker Brother Gary Leeds all sang backing vocals on the track.
The soundtrack to the Elvis Presley movie "Double Trouble" hit #47 in the U.S.
August 19, 1968
After 58 episodes, the final Monkees TV show airs on NBC. Since the its initial run, almost every major cable network has aired re-runs of the show, including a popular stint on CBS from 1969-1972
August 19, 1969
Elvis did Dinner and Midnight Vegas Shows
The Vegas Artist in Residence and Tour Decade
August 19, 1970
Elvis did Dinner and Midnight Vegas Shows / That's the Way It Is Production
August 19, 1971
Led Zeppelin kicked off a North American tour at the Pacific Coliseum in Vancouver, Canada. The band played to a sold out crowd of over 17,000 fans, another 3,000 fans outside the venue who didn't have tickets started a battle with local police.
Elvis did Dinner and Midnight Vegas Shows
August 19, 1972
David Bowie played the first of two nights at the Rainbow Theatre in England on his current 182-date Ziggy Stardust world tour.
NBC debuted their Rock and Roll TV show Midnight Special, with Wolfman Jack announcing. The first show featured War performing their million selling US hit "Slippin' Into Darkness".
The Elvis Presley gospel album "He Touched Me" hit #38 in the U.K.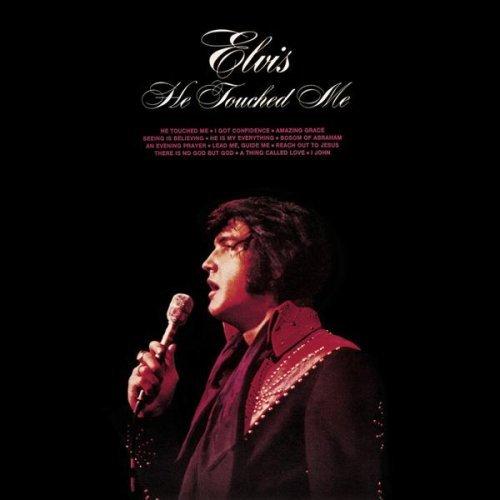 Elvis did Dinner and Midnight Vegas Shows
August 19, 1973
The movie "Electra Glide in Blue," starring Robert Blake, Billy Greenbush, Mitch Ryan, and featuring several members of the band Chicago, premiered in New York City. The film was produced and directed by James William Guercio, Chicago's manager/producer.
Elvis did Dinner and Midnight Vegas Shows
During a demonstration of karate in his suite after the show, Elvis accidentally broke the ankle of on of his guests, Beverly Albrecq.
August 19, 1974
Elvis Presley began his 11th season at the Hilton Hotel in Las Vegas. This opening night had a entire new program and the packed Showroom gave his several standing ovations.
FTD release: Nevada Nights
August 19, 1975
Elvis continued the routine that he began in North Carolina with a request box, which Charlie Hodge taking the request in a bucket and then doing his best to fulfill them. At one point during dinner show Elvis lay down onstage while singing
The Wake and Aftermath
1978
After nine weeks at the top of the UK chart, "You're The One That I Want" by John Travolta and Olivia Newton-John is finally knocked out of first place by The Commodores "Three Times A Lady". As of 2013, it was still the fifth best-selling single of all time in Great Britain, where it has sold 2 million copies.
The Commodores started a five-week run at No.1 on the UK singles chart with 'Three Times A Lady'. Lionel Richie wrote the song about his love for his wife, mother and grandmother hence 'Once, Twice, Three Times a Lady.'
The album "Elvis – NBC TV Special" hit #50 in the U.K.
1979
American Rockabilly singer Dorsey Burnette died from a heart attack at his home in Canoga Park, California. He wrote 'It's Late', a hit for Ricky Nelson and Shakin' Stevens. After his death, singer and friend Delaney Bramlett organized a benefit concert for Dorsey's widow at the Forum in Inglewood, California, in which Kris Kristofferson, Hoyt Axton. Tanya Tucker, Glen Campbell, Duane Eddy, Delaney and Bonnie, Gary Busey and Roger Miller appeared. Dorsey Burnette's pioneering contribution to the genre has been recognized by the Rockabilly Hall of Fame.
1982 Elvis Presley Enterprises/Graceland Tourism
1984 Actor ExWife: Priscilla Presley
1988
'Crazy' by Patsy Cline and Elvis Presley's 'Hound Dog' were announced as the most played jukebox songs of the first hundred years. The jukebox had been around since 1906, but earlier models had been first seen in 1889.
1998
Priscilla Presley won $75,000 in a defamation lawsuit against a man (Currie Grant who introduced them) who claimed they had an affair before she married Elvis Presley. "I am very pleased that I have been vindicated by this judgment" Priscilla said in a statement.
2003 Recording Artist: Daughter Lisa Marie Presley
2011 Actor: Granddaughter Riley Keough
2017
The life of Elvis: Bob Dylan to Bono sound off on the King
Elvis Presley and The Tale Of Two Very Different Music Industries
Ed Sheeran pips Elvis Presley to Albums Number 1
ELVIS WEEK 2017 – FINAL– EIN exclusive report: 'C'mon Everybody' and watch out Memphis because Sanja Meegin, EIN's roving reporter, is back in the Promised Land once again to give us all the inside scoops on Elvis Week 2017.
Today she reports on her final two days in Memphis – before bidding farewell. She meets plenty of famous Elvis friends at Vernon's house get-together including Billy Smith and Mindi Miller, visits Forest Lawn Cemetery, checks out some fine music with Jamie Aaron Kelly, meets with Elvis' grandson Ben Keough and does her final visit to the Meditation Garden to say her thanks. What a way to end Elvis Week 2017.
EIN is the only website with these exclusive Sanja Meegin Elvis Week 2017 reports, click here & don't miss her great photos
2018
Starts at 60
–
12 hours ago
Engelbert Humperdinck was good friends with Elvis Presley. Source: Instagram/OK! Good Records/Engelbert Humperdinck and Getty.
More Daily Elvis!
Give us This Day, Our Daily Elvis for
Previous Day's Daily Elvis
Next Day's Daily Elvis
Reference Sites:
http://www.scottymoore.net/tourdates50s.html
http://www.elvis-in-concert.com/
http:www.keithflynn.com/recording-sessions/
http://www.elvisrecordings.com/  Master and Sessions
The Elvis Presley Record Research Database