In 1956, Elvis Presley, 21 bought a home for his parents and himself at
Elvis shows off his 2 seater German car, which he used to haul on later tours so he could drive around.
Barbara Hearn and Elvis danced while photographer
took photos for RCA and he knew – something a little bit more.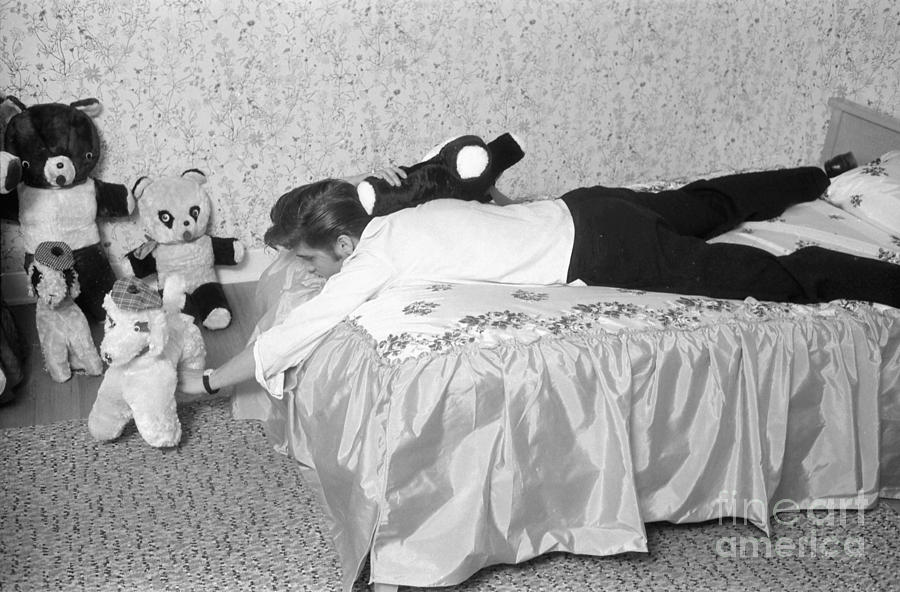 Elvis enjoyed the back yard and had the pool installed – and a brick chest high fence.
He had twin beds in his room, which had pink wall paper and his own phone.
It had a recreational room and two cars in the garage and a motorcycle besides.
Elvis' swimming pool – a boy down the street used to come over and he grew up to found the company Federal Express.

In 1957, he moved to Graceland and for his entire career, he paid the full amount of taxes.
America built it's highway system and expanded education.
in 2006, The Mike Curb Institute for Music at Rhodes College occupied the structure.
they removed the pool
It seems fitting in 2017, with the end of the Middle Class in the western world, that this house has been damaged by fire.
the house changed colour, but the "P" on the awnings was still there.