Give us this day, April 11, our daily Elvis
1935-1948
Tupelo, Mississippi
1949-1953
Humes High School, Memphis, Tennessee
1954
1955
James Brown
has his first chart entry when "Please, Please, Please" debuts on the Billboard R&B chart. Rising slowly at first, the record would climb to #6 by the Summer and sell over a million copies. In 2004, it was ranked number 142 on
Rolling Stone
magazine's list of the 500 Greatest Songs of All Time.
Colonel's Parker first newspaper ad for Elvis's appearance in the Gulf Coast town appeared in the Corpus Christi Caller on April 11. It announced Elvis's evening show five days later in the city's Memorial Coliseum. "The star of stars in the show of shows!" the ad proclaimed. Listed as supporting acts were Wanda Jackson, Hank Locklin, The Farmer Boys, and the Rudy Grayzell Band. Advance tickets ran $1.50. There was no implied danger in the paper's pre-show announcements.
For Tom Davis, city building manager,  it was a call to action. Before Elvis Presley even stepped on the stage in Corpus Christi, Davis had a plan in the works to distance the city and its cherished Memorial Coliseum from rock 'n' roll and its leading practitioner.
Elvis performed at the Coliseum, El Paso, Texas along with Faron Young, Jimmy & Johnny, Gordon Terry and Wanda Jackson
The very first sizable group of letters-to-the-editor about Elvis began to appear in the Rocky Mountain News on April 11, 1956,
| | |
| --- | --- |
| Engagement – Tour Ref: 1956 | |

Info:

Date:

Venue:

Location:

Showtime:

Crowd:

Show type:

Pics:

Ads:

Info

April 11 1956

Coliseum

El Paso TX

(8:00 PM)

Yes
1957
Peace in the Valley Extend Play single is released;  reaching number three on the short-lived Billboard EP chart, and number three on the album chart, and with 10 weeks on the charts, peaked at number 39 on the singles chart
1958
Military service in
In Kitchener, Ontario, Canada: Alan Freed's "Big Beat Show" concert tour played the Aud, with performances by Buddy Holly and the Crickets, Jerry Lee Lewis, Chuck Berry, Danny & the Juniors, Frankie Lymon and The Teenagers, the Diamonds, Billy & Lillie, the Chantels, Dicky Doo and the Don'ts, Jo Ann Campbell, Larry Williams, Ed Townsend, the Pastels, and Screamin' Jay Hawkins.
1959
Military Service

Elvis Presley – Ray Barracks Friedberg – Elvis with son of Sargent Ira Jones – April 11, 1959
The album "Elvis," a 14-track expansion of the compilation album "For LP Fans Only" was released in the U.K.
1960
Elvis at Graceland – greeting fans
1961
1962
"Follow that Dream" opened in Oscala, FL. Celebrating that the movie was partly filmed there was was Patriot Presley and a movie feature about a State Highway. Libertarian Hijinks about crossing state and municipal lines and as many Hillbilly Gags as could be squeezed in. Elvis manages to do his best Jimmy Stewart in the court house scene.
1963
In Los Angeles, Nat "King" Cole recorded "Those Lazy-Hazy- Crazy Days Of Summer."
1964
Elvis Presley's single "Viva Las Vegas" hit #17 in the U.K.
The Beatles set another music industry record when they had 14 songs on the Billboard Hot 100. The songs ranged from "Can't Buy Me Love" at #1 to "Love Me Do" at #81.
1965
The British 1st Wave:
In London, the New Musical Express held its Third Annual NME Poll Winners Concert at Wembley Empire Pool, featuring performances by the Beatles, Rolling Stones, Kinks, Animals, Moody Blues, Herman's Hermits, Tom Jones, Donovan, the Seekers, Them, Freddie and the Dreamers, and Cilla Black.
Gerry and the Pacemakers performed "Ferry Cross The Mersey" on CBS-TV's "The Ed Sullivan Show." Maurice Chevalier, Felicia Sanders, Soupy Sales and London Lee also appeared on the program.
1966
Spinout – Post Production
In Hollywood, Frank Sinatra recorded "Strangers In The Night."
1967
While flying back to London from California after attending the Beach Boys' aborted "Smile" recording sessions, Paul McCartney wrote the song "Magical Mystery Tour" and laid out some ideas for the film of the same name.
1968
U.S. President Lyndon Johnson signed the 1968 Civil Rights Act, prohibiting discrimination in the sale, rental and financing of housing.
1969
1970
Paul McCartney's first solo album "McCartney" was released.
1971
NASA launches Apollo 16.
Roanoke Mayor Roy Webber greeting Elvis on his arrival on April 11, 1972
Elvis performed at the Civic Center, Roanoke, Virginia. 
Elvis on Tour
Date:

11 Apr 1972

Time:

8.30pm

Venue:

Roanoke, VA.
Civic Center Coliseum

Tickets:

10,436

Costume:

White 'Red Lionhead' suit

Track list:

Also Sprach Zarathustra
See See Rider
Proud Mary
Never Been To Spain
You Gave Me A Mountain
Until It's Time For You To Go
Polk Salad Annie
Love Me
All Shook Up
Teddy Bear/Don't Be Cruel
Are You Lonesome Tonight?
A Big Hunk O'Love
Hound Dog
Heartbreak Hotel
Love Me Tender
How Great Thou Art
I Can't Stop Loving You
Bridge Over Troubled Water
Suspicious Minds
[band introductions]
For The Good Times
An American Trilogy
Funny How Times Slip Away
Release Me
Can't Help Falling In Love
| | |
| --- | --- |
| Engagement – Tour Ref: On Tour number 5 – April 5th – April 19th 1972 | |

Info:

Date:

Venue:

Location:

Showtime:

Crowd:

Suit:

Belt:

Musicians:

Pics:

CD:

CDR:

Info

April 11 1972

Civic Center Coliseum

Roanoke VA

(8:30 pm)

10436

White Pinwheel

Lion Head belt

Yes

Yes
1973
During a low point in their popularity, the Beach Boys appeared at the Omni Coliseum in Atlanta, Georgia where fewer than 3,000 tickets had been sold for a venue with a capacity of 16,000. One of their supporting acts was the still unknown Bruce Springsteen who played a 60-minute set.
1974
1975
1976
1977
1980
Paul McCartney released the single "Coming Up" b/w "Coming Up (Live at Glasgow)" and "Lunchbox/Odd Sox." In North America, radio stations eschewed the solo studio-recorded A-side and played the concert version of "Coming Up" that McCartney and Wings had performed in Scotland five months earlier.
April 11, 1983…Actress  Delores del Rio died of liver failure at age 77. credits include: Flying Down to Rio, Doña Perfecta, The Abandoned, Maria Candelaria, Flaming Star, Cheyenne Autumn, The Love Nest, Madame Du Barry, The Story of a Bad Woman, The Man from Dakota, I Live for Love, Wonder Bar, Bird of Paradise, The Devil's Playground.
April 11, 1988
In London, "Time," a stage musical produced by Dave Clark and starring Cliff Richard, Dionne Warwick, Freddie Mercury, and Leo Sayer, opened at the Dominion Theatre.
April 11, 1990
Elton John performed at the Indianapolis funeral of Ryan White, the hemophiliac 18-year-old who had contracted AIDS through a blood transfusion and had been ostracized because of it.
1991
Ringo Starr was a guest on Fox TV's "The Simpsons."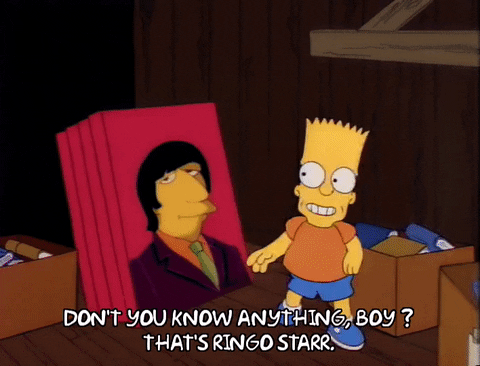 April 11, 1992
America's first commercially-licensed radio station, 50,000-watt KDKA-AM in Pittsburgh, replaced its 72-year-old music format with news, talk and information.
April 11, 1997
Paul McCartney gave a twenty-minute concert from the roof of a building he owns in London.
2015
2017
American Crew, who last year released a line of special edition Elvis Presley grooming products made exclusively for men, was the presenting …
Financial Times
–
Apr 10, 2017
Elvis Presley loved Martin's record. He taped his own version in 1959 while stationed in Germany with the US Army, a performance that went …
reference sites:
http://www.elvisnews.com
http://www.scottymoore.net/tourdates50s.html
http://www.elvis-in-concert.com/
http:www.keithflynn.com/recording-sessions/
http://www.elvisrecordings.com/  Master and Sessions