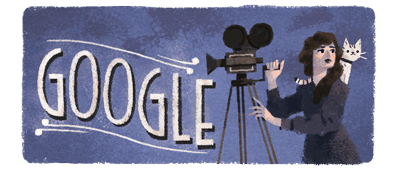 Mary Pickford
Gladys Louise Smith, known professionally as Mary Pickford, was a prolific Canadian-American film actress and producer.
Wikipedia
On this day in History, United Artists created on Feb 05, 1919. … By 1919, Charlie Chaplin, Mary
United Artists was founded to make movies in a manner that treated people as crafts and artisans.
To give the performers a greater role in selecting their film roles.
April 30, 1927
In Hollywood, actors Mary Pickford and Douglas Fairbanks became the first celebrities to leave their footprints in cement at Grauman's Chinese Theater.
Elvis Presley of the 1950s was the American Dream and the decade that invented Teenagers, inverting the family structure. His mother was Gladys Love Smith, sharing 2 names and all initials with Pickford, as a random coincidence fun fact for fact nerds and stats buffs.
By the later 1960s, the studio was in serious trouble and about to go bankrupt.
Col Parker, not even caring about the ironies, signed Elvis to do Tickle Me.
Elvis Presley was the first movie performer who got a part of the box office;
and the only lead actor who never had script approval.
In the 1960s, Elvis Presley was a factory churning out product and Tickle Me was made so cheaply that it used existing Elvis songs – giving new life to his Elvis is Back 1960 return LP into a PG rated form music video of Elvis being a Dude at a Girl Ranch. Tickle Me saved United Artists from ending in the 1960s.
and allowed RCA an excuse to repack material
In the 1970s, Elvis turned down a Star is Born and Kris Kristofferson played his usual rebel guy who dies  character.
"Heaven's Gate" – starring Kris Kristofferson, 1980
brought down the studio that the silent era's performers created.
apparently, it's made a bit of a come back on Netflix,
long tail marketing and syndication, existing content, new medium
Elvis Presley had another connection to Mary Pickford:
May Mann (born May Vasta Randall) was a syndicated Hollywood columnist and biographer. … She was friends with people like Laraine Day, Wallace Beery, Clark Gable, Joan Crawford, and Mary Pickford. May met Clark Gable … May's next book, a biography about Elvis Presley, was published in 1975. May interviewed …