Give Us This Day, October 24, Our Daily Elvis
Tupelo, Mississippi
1935-1940
306 Old Satillo Road, Elvis' birthplace, is now 306 Elvis Presley Drive.
October 23, 1938
Vernon in prison
1940-41
Reese Street, where the Presleys stayed with Vester and Clettes Presley and their daughter Patsy,
1942
Louis Jordan ushered in a new era in music when he entered the charts with his innovative and irreverent debut disc, "I'm Gonna Leave You on the Outskirts of Town," reaching #3 R&B. He would go on to have fifty-six more hits in only nine years.
Billie Holliday hit the R&B hit parade with "Trav'lin' Light," as band vocalist with the Paul Whitman Orchestra. The record spent three weeks at #1.
Kelly Street, a rented, small apartment.
October 24 1945
Berry Street -"Doll" Smith lived here with the Presleys and then Minnie Mae Presley moved in.
1946
Commerce Street, a rental
510 1/2 Maple Street, South Tupelo -the Presleys lived with Glady's cousin Frank Richards and his wife, Leona.
Mulbery Alley
1010 North Green Street, in the Shakerag section of Tupelo.
Memphis, Tennessee
1949-1953
Humes High School, Memphis, Tennessee
October 24, 1948
572 Poplar Avenue
185 Winchester Street, a two- bedroom apartment (number 328)
The Sun Records Rockabilly Era
October 24, 1954
Clyde McPhatter recorded with the Drifters for the last time. The only single released from the session was "Everyone's Laughing."
Together with local rockabilly Sonny Burgess, who would start for Sun the next year, Elvis performed at the
Silver Moon Club
, Newport, Arkansas.
| | |
| --- | --- |
| At the same time Colonel Parker had sent a telegram to Sam Philips to tell him he's got all authorization from Gladys and Vernon to negotiate for Elvis in order to buy his contract from Sun and asked what price Phillips wanted. Fateful day: Bob Neal, Sam Phillips, Coleman Tily, Presley and Col Parker |   |
Engagement – Tour Ref: 1955

Info:

Date:

Venue:

Location:

Showtime:

Crowd:

Show type:

Pics:

Ads:

Info

October 24 1955

Silver Moon Club

Newport AR

(9:00 PM)
The RCA Victor Atomic Powered Singer
Elvis
receives his first letter from the local draft board concerning his draft status.
Elvis had to leave for New York, but before that he, his parents and Juan Juanico attended a special screening of a rough cut of Love Me Tender. Except for Elvis everyone was enthusiastic. Elvis was not satisfied by his acting.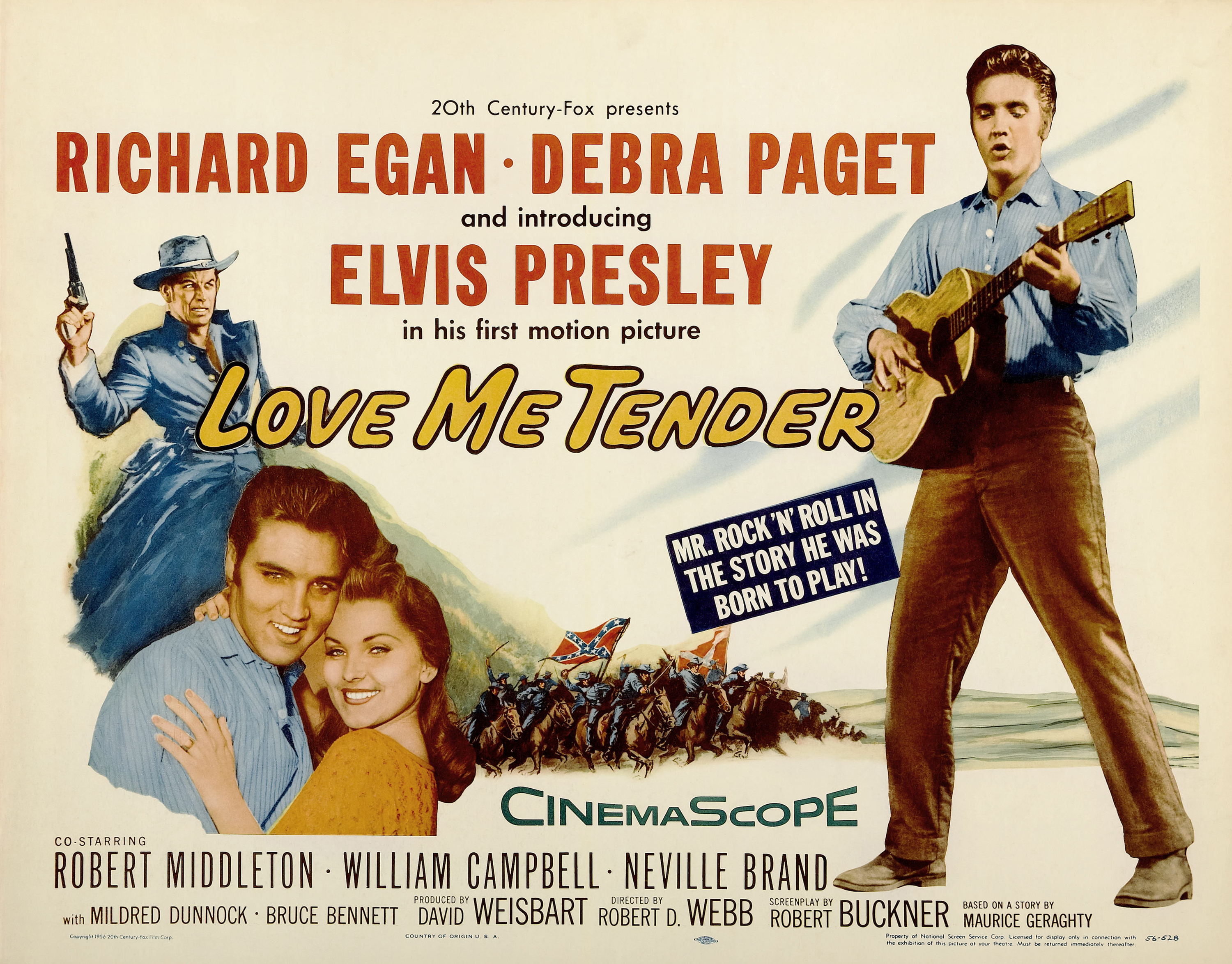 October 24, 1957
Chuck Willis, known as the Sheik of the Blues because he wore a turban, entered the R&B hit list with "C.C. Rider," reaching #1 and #12 pop. The recording kicked off "The Stroll" dance craze and was originally called "See See Rider Blues" like the 1925 recording by Ma Rainey.
The Military Service Disruption
October 24, 1958
Military Service in Germany; Hotel Grunwald in Bad Nauheim, Germany
Military Service: Elvis was again hospitalized in the 97th General Hospital in Frankfort for tonsillitis, resulting in another hospital stay and three days' sick leave at home.
Military Service in Germany, Goethestr.14 in Bad Nauheim, Germany
The Hollywood Decade/The Elvis Establishment
October 24, 1960
Frank Sinatra had the #1 LP in the US with "Nice 'n' Easy", which will spend nine weeks at the top of the Billboard stereo album chart.
Brenda Lee
reaches the top spot on the Billboard Hot 100 for the second time with "I Want To Be Wanted". It was her fourth US Top Ten hit of the year, but only reached #31 in England.
The Tau Kappa Epsilon fraternity at Arkansas State College when chapter president Rick Husky, dreamed up an idea to initiate someone famous as an honorary member. Elvis Presley was the unanimous choice. Full story & more pictures
Elvis had to attend a music meeting after which he was introduced to some fighters, to choose someone as his double in Kid Galahad.
October 24, 1962
October 24, 1963
October 24, 1964
October 24, 1965
October 24, 1966
Easy Come, Easy Go Production
October 24, 1967
October 24, 1968
Elvis recorded "Trouble with Girls" soundtrack songs
October 24, 1969
Vacation in Bahamas – Elvis poses with the Irish band at the resort, but does not sing.
The Vegas Artist in Residence and Tour Decade
October 24, 1970
In a speech to a White House radio broadcasters conference, US President Richard Nixon appeals for Rock lyrics to be screened and those promoting drug use to be banned.
October 24, 1971
October 24, 1972
October 24, 1973
October 24, 1974
October 24, 1975
Elvis performed at the Roberts Stadium, Evansville, Indiana.
1982 Elvis Presley Enterprises/Graceland Tourism
1987
Michael Jackson's "Bad" reached #1 R&B and pop, becoming his second of five #1s in a row, and made the Top Ten in ten other countries.
2003 Recording Artist: Daughter Lisa Marie Presley
2010 Actor: Granddaughter Riley Keough